---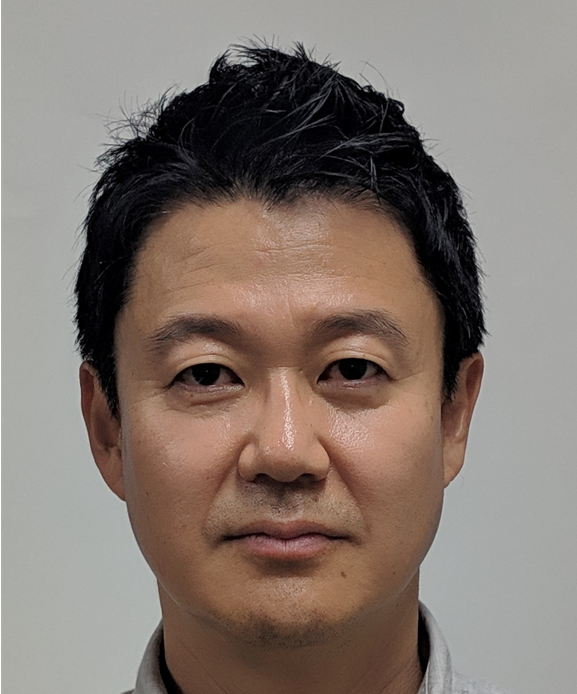 Prof. Kwang Sik Chung
Korea National Open University, Korea
Kwang Sik Chung received the Bachelor of Science (1992), Master (1995), and the Doctorate degrees (2000) in Computer Science and Engineering from Korea University, Seoul, Korea. Upon completing his degree, he worked as the research fellow at the Department of Computer Science at the University College London (UCL), London, United Kingdom from September 2002 to November 2003. Ever since returning back to Korea in 2005, he has been lecturing at the Department of Computer science at Korea National Open University (KNOU) as tenure track assistant professor.
His research interests include distributed systems, fault tolerant systems, and grid computing systems. He has been conducting various researches in the fields related to learning analytics, virtual experiments/practice learning contents system development for e-learning, and learning cloud construction as an international cooperative research and a visiting researcher at various universities for about 20 years since the beginning of 2000. He researched advanced technology in the fields of learning analytics and learning cloud development with a number of researchers.
With such interests and researches, he was able to present various papers and systems in a number of international professional journals and international conferences, and in particular, has conducted various academic presentation activities as keynotes speaker and invited speaker at various conferences.
Research achievements related to learning analytics, virtual experiments/practice learning contents system development, deep learning model development and learning cloud construction are as follows.
Currently, He is The KOREA INFORMATION PROCESSING SOCIETY (Vice President/Fellow), The Korean Association of Computer Education (Fellow), The Society of e-Learning (Fellow), Telecomunications Technology Association PG608 (Committee Member) and Telecomunications Technology Association PG415 (Committee Member).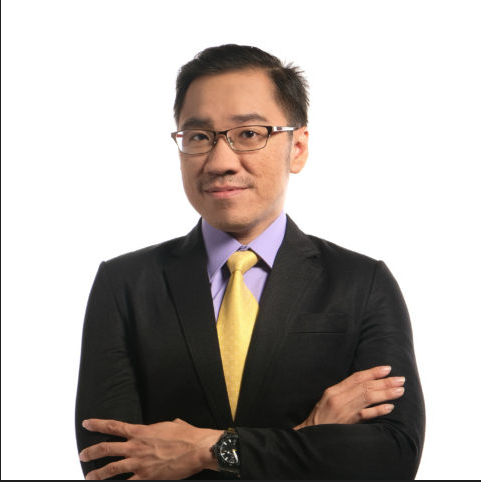 Assoc. Prof. Yohannes Kurniawan
BINUS University, Indonesia

Having more than 10 years of experience in academics and industries, he has helped a lot of organizations to accelerate their digital transformation. Yohannes' extensive expertise in Information System Development, Knowledge Management, Accounting Information Systems, Digital Business, Business Ethics, Business Communication, Employability & Entrepreneurial Skills, E-Learning, User Experience, Information System Security and Information System Development makes him become the Subject Matter Expert for UX and Educational Technology at BINUS CREATES. His research interests vary from Implementing Human Information Behavior Concept for Design, Knowledge Management System impact in Hospital, and Analysis and Design of Stock and Vehicle Maintenance Information System.

Apart from his work in digital transformation, Yohannes currently holds a strategic role as the Dean of School of Information Systems at BINUS UNIVERSITY, as well as prestigious positions in various associations as such co-founder and Vice Chair of Asosiasi Sistem Informasi Indonesia (ASII), and Chair of Indonesia ACM SIGCHI. His recent experiences also hold the role as a Chair of International HCI and UX Conference. He has contributed on various projects related to UI/UX such as Principle UX Consultant for Start-Up Company in Indonesia.
Title:Evaluating the utilization of Technology-Enhanced Learning in the Classroom
Abstract: Technology has been widely used today to support online learning processes during the pandemic three years ago, but now that we have returned to onsite, how can we use this technology to support the learning process in the classroom? And how to increase engagement from students in higher education institutions, where attention is towards lecturers and focus on learning in the classroom, can be supported by various tools. We have to evaluate the utilization of technological tools during the teaching-learning process and analyze the suitability of the utilized technological tools in facilitating the learning to achieve the intended learning outcome. In the end, the lecturer has to write constructive feedback based on the evaluation. And the other important thing is to propose improvements or suggestions based on the evaluation.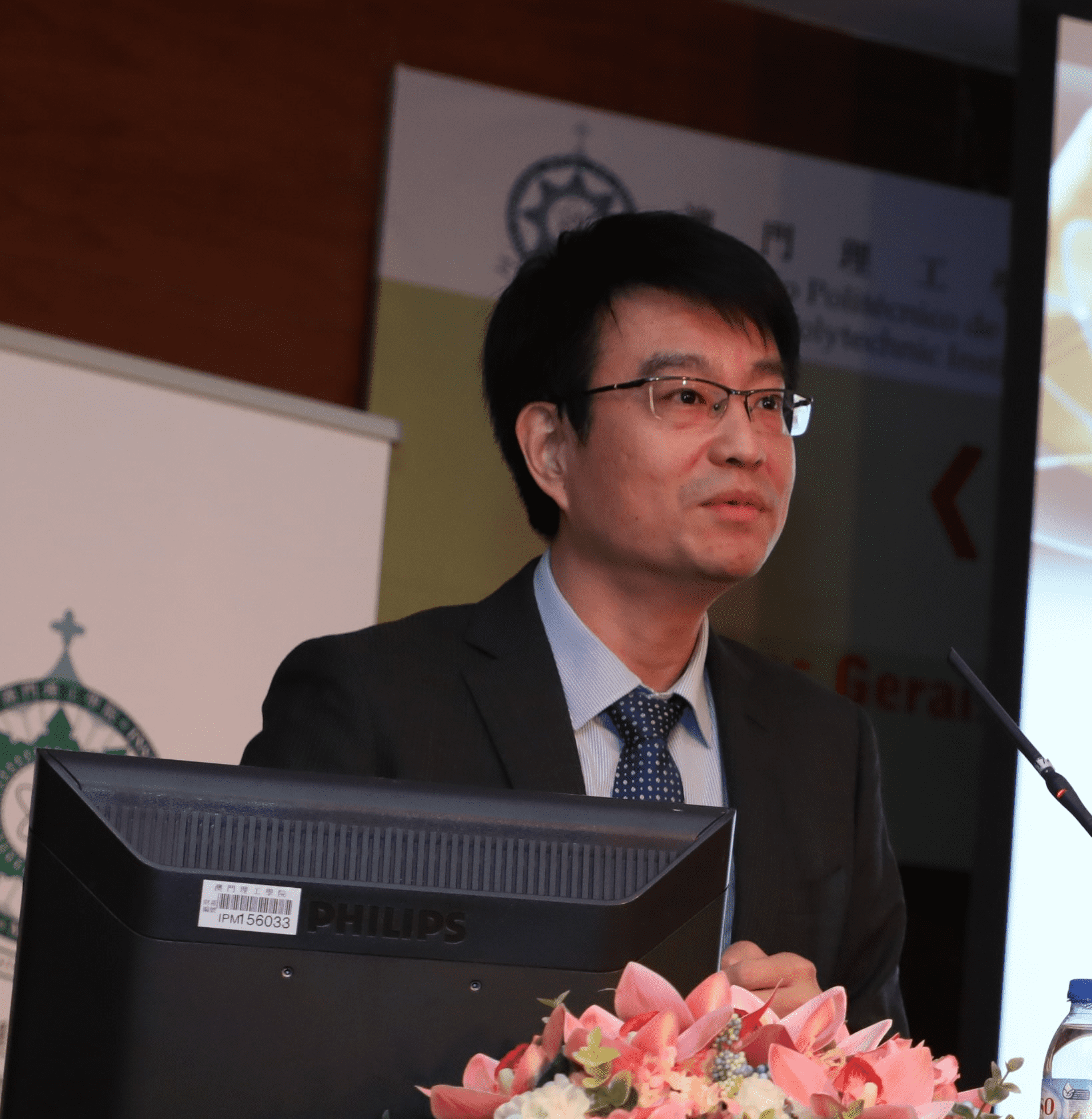 Assoc. Prof. Hongfeng Zhang
Macao Polytechnic University, China
Hongfeng Zhang is an Associate Professor of School of Humanities and Social Sciences at Macao Polytechnic University. He is an expert on higher education studies and behavior management. He has had a long-standing interest in understanding higher education development and behavior management strategy from game theory perspective – its causes, how it is experienced, and potential solutions. His program of research has been conducting rigorous scholarly research that contributes to our knowledge base on higher education studies in Macau and is mobilized so that it has an impact on policy, practice and public opinion. Dr. Zhang has published international and domestic core journal papers extensively on the subject of higher education studies and related research, and his research on the impact of the characteristics of micro-society on higher education in Macau, online students' learning perceives and models of behavioral interaction have contributed to the change in how we respond to the development of higher education in Macau. In 2011, he has been awarded "Excellent doctoral dissertation of higher Education study" by Chinese Association of Higher Education, and in 2019 he has also won the third prize in the Humanities and Social Sciences field in Macau and related Economic Award in 2016, etc.
As an expert in the area of higher education, Dr. Zhang has published several works, including "Game Analysis in University Organizational Change —— Payoffs, Choice of Strategy and Equilibrium " and " Micro-society and Research on the Development of Higher Education in Macau", etc. He has made efforts to bring together researchers, practitioners, students and people with lived experience of higher education to participate in an agenda of community engaged scholarship and knowledge creation designed to contribute to solutions to higher education issues. His current research revolves around students' experiences and assessment of learning online during the COVID-19 pandemic.
Title:A qualitative study of college students' asynchronous interaction behavior patterns in a synchronous online classroom
Abstract: Simultaneous live classes are a common form of delivery in higher online education, and the study of students' asynchronous interaction behavior patterns of this type of classroom have implications for optimizing subsequent online teaching. This study conducted in-depth interviews with selected students that are studying in Macao's higher education institutions, and coded and analyzed the interview data using the grounded theory in qualitative research. The aim is to understand the characteristics of asynchronous interaction behaviors in college students' synchronous online classes and discussed the impact on asynchronous interaction patterns of three interaction types ("learner-instructor interaction", "learner-learner interaction", and "learner-content interaction"). This study found that asynchronous interaction promotes the development of critical thinking, metacognitive learning strategies, and deep-thinking skills, and that the synergy of these three components contributes to the effectiveness of students' online learning.