Keynote Speakers of ICEDS 2022
---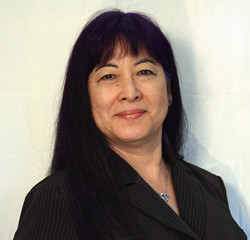 Prof. Joy Kutaka-Kennedy
National University, USA
Before entering higher education Dr. Joy Kutaka-Kennedy spent over twenty years teaching students from pre-school through high school in regular education, gifted education, at-risk education, and special education. She has taught over fifteen years at the university level, emphasizing special education teacher preparation in academic course work and clinical practice supervision. Having extensive experience with online education, course development and program evaluation, she won Quality Matters recognition for innovative course design and student engagement. She has given numerous national and international presentations on creativity and collaboration in the online venue; individual accountability in online group work; emerging technological trends in higher education; implications of generational differences and technological innovation in higher education; and the future of Artificial Intelligence, machine learning and deep learning in education. Her university faculty responsibilities include course design and oversight, field work supervision, and mentoring new faculty in higher education. Dr. Joy Kutaka-Kennedy serves as an officer of the California Association of Professors of Special Education, mentors prospective grant writers, completes program reviews for state and national accreditation, and performs editorial reviews for professional publications. She currently is working on designing new curricula to align with new state credentialing standards.
Topic: Coming Alive Online: High Quality Engagement and Assessment
Abstract: With the recent, often precipitous migration to fully online education, it's more important than ever to deliver high quality, engaging, and relevant teaching and learning experiences online. Once we figure out how to reformat the content of our lectures, assignments, and grading to an online, virtual format, how do we ensure that we capture students' hearts and minds to make learning more real and memorable? What can we do to upgrade our teaching practices so that we can make authentic and lasting impact on our learners? We can start by developing online communities of practice for our learners by promoting socialization activities to humanize ourselves and our students to each other. We can make our lectures more interesting, compelling, and interactive through our pacing, modalities of delivery, and use of breakout rooms. We can plan for dynamic presentations with high levels of interaction. If we design assignments to capture the content from the sessions, what would the rubrics look like? How do we assess students' learning? What are effective ways to deliver feedback that is most useful to students? Learn about the +, -, and * (plus, minus and star) system to maximize feedback's utility to students along with varied modes of delivery from print, voice to text, audio recording, and video recording.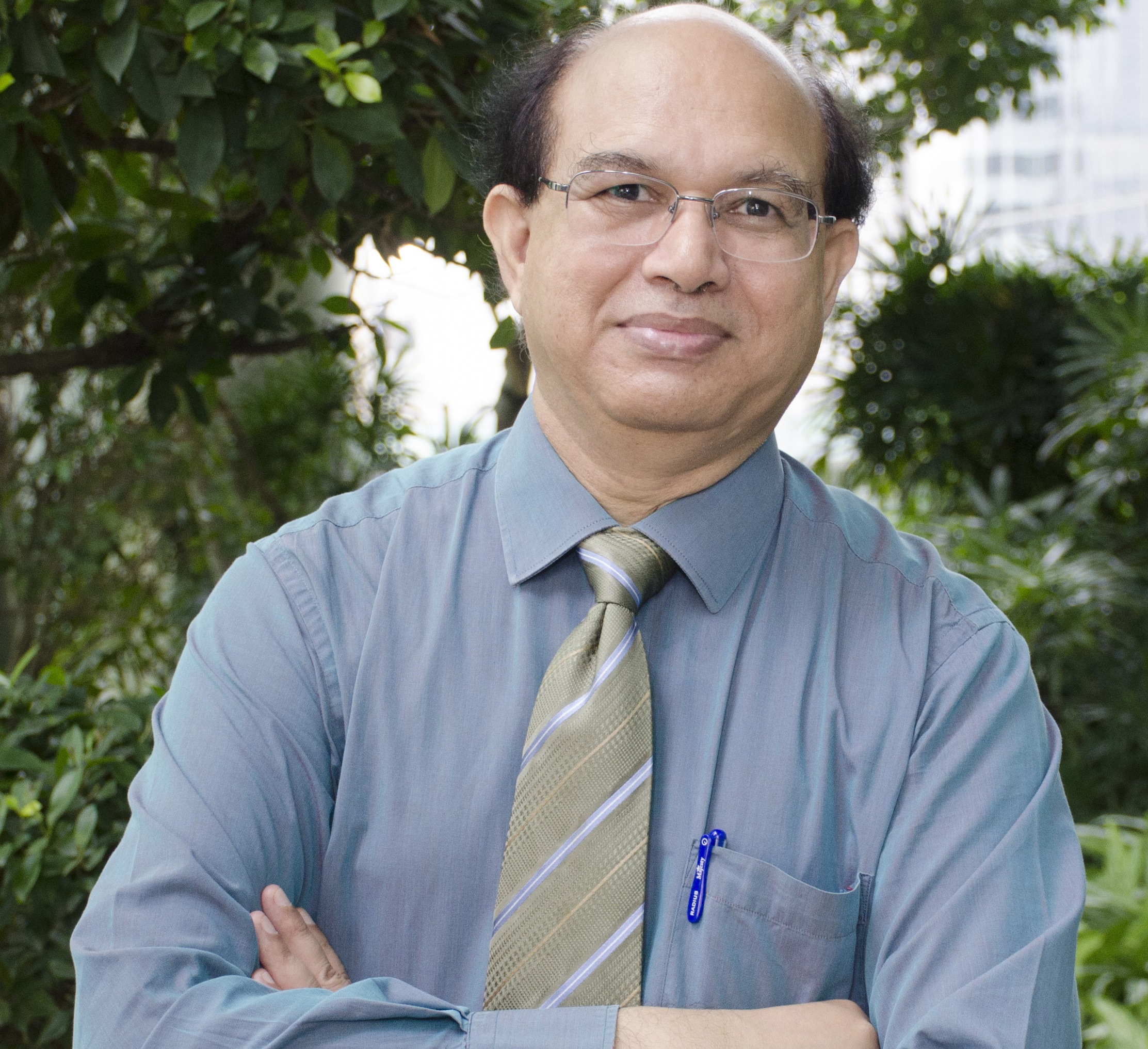 Prof. Deepak L. Waikar
EduEnergy Singapore, Singapore
Dr. Deepak L. Waikar, Founder and Managing Partner of EduEnergy Singapore, has been involved in education, training, research, and management fields for more than three decades. He started his professional career as an Assistant Director at the National Power Engineers Training Institute in India after his post-graduation from the Institute of Technology, Banaras Hindu University in India. He has been associated with the premier institutions, polytechnics, colleges, and academies in India and Singapore as well as with British and Australian Universities offering courses in Singapore. He has authored/co-authored books, book chapters, research articles, and policy papers on power, energy, management, sustainable development, leadership, and education-related topics. He has served on various committees in professional bodies such as Chair of the Institute of Electrical & Electronic Engineers (IEEE), Power & Energy Society (PES) Chapter, Singapore, and Chair of the IEEE Education Society Chapter Singapore. He is a recipient of the IEEE-PES Outstanding Power Engineers' Award 2003 and SP Green Buddy Award 2004. Dr. Waikar has been associated with Singapore Certified Energy Manager's programme for more than a decade. He has also been an advisory committee member of the Indo-Universal Centre for Engineering Education (IUCEE). He has served as Editors and Reviewers for the conferences and journals. He has also been invited as an external examiner for assessing Master and Doctoral Thesis. He has delivered hundreds of invited keynotes, plenary, panel session presentations on power, sustainable and clean energy, education, management, sustainable development, and leadership related topics at the international conferences, seminars and forums in North & South America, Europe, Australia, New Zealand, and Asia. He has also been invited to give captivating & impactful inaugural, valedictory, and guest speeches for conferences, seminars, graduation ceremonies, and similar events of colleges, institutions, and universities. He founded EduEnergy, Singapore in January 2014 for providing a range of advisory, training, coaching, mentoring, and consultancy services for colleges, institutes, organisations, and individuals. Dr. Waikar has conducted hundreds of students, faculty, and management development programmes on various topics such as Sustainable & Clean Energy, Designing & Managing Innovative Research and Development projects, Strategies for Infusing Blended Learning, Rethinking Teaching and Learning, Trainopreneurship, Problem/Project-based Learning, Design Thinking, and Transforming Higher Education. Since July 2020, he is continuing to offer such programmes through online mode.
He is a Senior Member of IEEE USA and a Life Member of the Institution of Engineers, India with Ph.D. from the National University of Singapore, M.S. from the University of Saskatchewan, Canada, M.Tech. from the Banaras Hindu University, India, and PD Certificate in University Teaching from the University of Newcastle, Australia. He obtained PG-DBM and B.E. degrees from the Nagpur University, and the Government Engineering College Aurangabad in India, respectively. His research interests include Sustainable Energy Development, Rethinking Teaching, Learning and Academic Leadership, Re-inventing and Transforming Tertiary Education, SMART Model for Talent and Leadership Development, Innovative Project Design and Management, Smart and Micro Grid. His hobbies include cricket, chess, and poetry.
Topic: Synergising Project Based Learning and Design Thinking
Abstract: Independent pedagogical practices over a period reach their saturation points and start providing diminishing returns due to zealous implementation, verbatim interpretation, unknown blind spots, and similar limitations. One of the pragmatic approaches is to appropriately study, review, and revise such pedagogical practices. Project-Based Learning (PBL) and Design Thinking (DT have been used almost independently by educators, researchers, and practitioners for the past few decades. Both pedagogical methodologies have distinct advantages and limitations. This keynote address highlights the benefits of synergising two widely practiced independent pedagogical approaches; PBL and DT. How to utilise the strengths of each of these two pedagogical practices for optimizing teaching and learning resources is the theme of the keynote presentation. Challenges and implementation strategies are also discussed and deliberated.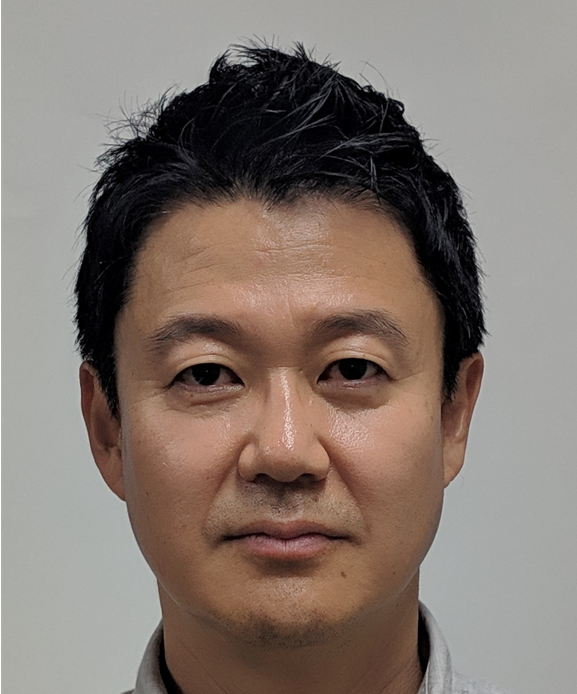 Prof. Kwang Sik Chung
Korea National Open University, Korea
Kwang Sik Chung received the Bachelor of Science (1992), Master (1995), and the Doctorate degrees (2000) in Computer Science and Engineering from Korea University, Seoul, Korea. Upon completing his degree, he worked as the research fellow at the Department of Computer Science at the University College London (UCL), London, United Kingdom from September 2002 to November 2003. Ever since returning back to Korea in 2005, he has been lecturing at the Department of Computer science at Korea National Open University (KNOU) as tenure track assistant professor.
His research interests include distributed systems, fault tolerant systems, and grid computing systems. He has been conducting various researches in the fields related to learning analytics, virtual experiments/practice learning contents system development for e-learning, and learning cloud construction as an international cooperative research and a visiting researcher at various universities for about 20 years since the beginning of 2000. He researched advanced technology in the fields of learning analytics and learning cloud development with a number of researchers.
With such interests and researches, he was able to present various papers and systems in a number of international professional journals and international conferences, and in particular, has conducted various academic presentation activities as keynotes speaker and invited speaker at various conferences.
Research achievements related to learning analytics, virtual experiments/practice learning contents system development, deep learning model development and learning cloud construction are as follows.
Currently, He is The KOREA INFORMATION PROCESSING SOCIETY (Vice President/Fellow), The Korean Association of Computer Education (Fellow), The Society of e-Learning (Fellow), Telecomunications Technology Association PG608 (Committee Member) and Telecomunications Technology Association PG415 (Committee Member).
Topic:Deep Learning based Adaptable Learning Analytics Platform for Non-Verbal Virtual Experiment/Practice Learning Contents
Abstract: Deep learning based learning analytics model suitable for the educational and research needs requirements. The learning analytics model is defined in according to the educational requirements of the online organization and the learning operation environment of the education institutes that provide the learning analytics data. In particular, the learning analytics model is determined by the learning analytics data(learning environment operation data excluding personal information, learning content related learning activity data, academic affair data, academic achievement data, etc.). The deep learning based learning analytics model of this research is developed in the form of a long-term learning analytics model and a short-term learning analytics model. And through the automatic hyperparameters tuning module of the learning analytics data management system, long-term learning analytics model and a short-term learning analytics model produce the learning analytics results for educational institutes and individual learners. The structure and definition of the learning analytics input data and the form of output results for the long-term learning analytics model and the short-term learning analytics model are defined.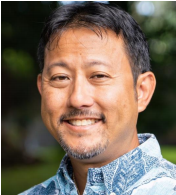 Assoc. Prof. Dr. Todd Inouye
University of Hawaii at Hilo, USA
Dr. Todd Inouye is an associate professor of management at the University of Hawai'i at Hilo. His research interests are two-fold: in teaching methods, and in examining how contextual boundary conditions like diversity, gender, or public policy affect the strategies of small business managers and owners.
"While my passion is, and always will be teaching, I have found that research and service can be equally as fulfilling when centered around student and community engagement," says Inouye, who started at the UH Hilo College of Business and Economics in the fall of 2019. Previously, Inouye was an assistant professor of management at Niagara University, New York. "I enjoy developing and testing new experiential learning techniques and uncovering novel ways to cocreate value for students and our surrounding communities.
Topic: "Experiential & Gamified Course Design: The Psychological Foundations"

Abstract: Everyone understands there is value in experiential and gamified course design. However, the difference between courses which include proper psychological underpinnings and those without can mean the difference between excellent and average student learning, engagement, and instructor ratings. Oftentimes, instructors look to add in experiential activities using a "bolt on" approach while others implement pre-packaged experiential activities curated by textbook companies. These course design methods hope and promise to provide impactful experiential activities for students, but in reality, they often fall short. In this keynote, I will share a proven framework for experiential and gamified course design along with examples from my own courses with accompanying student remarks. The concepts of uncertainty and risk will be discussed along with the psychology behind how students and instructors alike deal with these factors. My hope is that participants will not just learn about what works, but also identify clear examples to follow, and gain the courage to thoughtfully make their courses more experiential and gamified over time. Students in these courses will benefit from the scaffolded design approach which will improve student learning and engagement resulting in better teacher evaluations and more fruitful classroom discussions.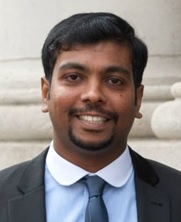 Assoc. Prof. Kelum Gamage
University of Glasgow, UK
Kelum Gamage received the B.Sc. Electrical Engineering degree from University of Moratuwa, Sri Lanka and the PhD from University of Lancaster, UK. He is an Associate Professor in the School of Engineering at University of Glasgow, UK and holds the position of Visiting Professor at the University of Electronic Science and Technology of China (UESTC) and Sri Lanka Technological Campus (SLTC). He is an academic accreditor and also a Professional Registration Advisor (PRA) of the IET. His research interests are in radiation detection, instrumentation methods, engineering education, educational development and innovation, education for sustainability, quality assurance and enhancement. He has authored over 120 peer-reviewed technical articles and holds a patent for a system designed to image fast neutron-emitting contamination (Patent No. GB2484315, April 2012). Kelum is an Editor for Radiation Protection and Dosimetry (Publisher: Oxford University Press), Sensors (Publisher: MDPI, Switzerland, ISSN 1424-8220) and Education Sciences (Publisher: MDPI, Switzerland, ISSN 2227-7102) journals, and an active reviewer for leading international peer-review journals. Currently, he is the guest editor for a Special Issue of Education Sciences (ISSN 2227-7102), titled "COVID-2019 Impacts on Education Systems and Future of Higher Education". He is a Chartered Engineer of the Engineering Council (UK), a Senior Fellow of the Higher Education Academy, a Fellow of the IET, a Fellow of Royal Society of Arts and a Senior Member of IEEE.
Topic: Online Learning, Teaching and Assessments: Upholding Academic Standards and Quality Assurance
Abstract: Closing universities and cancelling face-to-face teaching, learning and assessment have become an inevitable reality in many parts of the world as a result of the ongoing pandemic. The majority of the universities are now conducting degree programmes through online or hybrid forms of delivery, but maintaining academic standards and quality assurance procedures, has become significantly more challenging and complex. For example, invigilated assessments, often considered as more secure, are not an option given the current situation and detecting any cheating would be significantly challenging. In this presentation, I will review actions taken by universities to uphold high academic standards and quality assurance procedures, and also evaluate practices used by different universities globally in safeguarding academic integrity.