---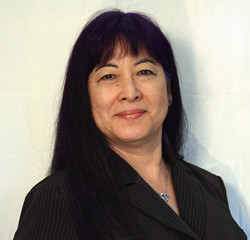 Prof. Joy Kutaka-Kennedy
National University, USA
Before entering higher education Dr. Joy Kutaka-Kennedy spent over twenty years teaching students from pre-school through high school in regular education, gifted education, at-risk education, and special education. She has taught over fifteen years at the university level, emphasizing special education teacher preparation in academic course work and clinical practice supervision. Having extensive experience with online education, course development and program evaluation, she won Quality Matters recognition for innovative course design and student engagement. She has given numerous national and international presentations on creativity and collaboration in the online venue; individual accountability in online group work; emerging technological trends in higher education; implications of generational differences and technological innovation in higher education; and the future of Artificial Intelligence, machine learning and deep learning in education. Her university faculty responsibilities include course design and oversight, field work supervision, and mentoring new faculty in higher education. Dr. Joy Kutaka-Kennedy serves as an officer of the California Association of Professors of Special Education, mentors prospective grant writers, completes program reviews for state and national accreditation, and performs editorial reviews for professional publications. She currently is working on designing new curricula to align with new state credentialing standards.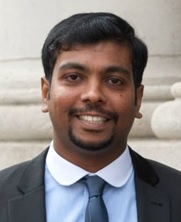 Prof. Kelum Gamage
University of Glasgow, UK
Kelum Gamage received the B.Sc. Electrical Engineering degree from University of Moratuwa, Sri Lanka and the PhD from University of Lancaster, UK. He is a Professor in the School of Engineering at University of Glasgow, UK and holds the position of Visiting Professor at the University of Electronic Science and Technology of China (UESTC) and Sri Lanka Technological Campus (SLTC). He is an academic accreditor and also a Professional Registration Advisor (PRA) of the IET. His research interests are in radiation detection, instrumentation methods, engineering education, educational development and innovation, education for sustainability, quality assurance and enhancement. He has authored over 120 peer-reviewed technical articles and holds a patent for a system designed to image fast neutron-emitting contamination (Patent No. GB2484315, April 2012). Kelum is an Editor for Radiation Protection and Dosimetry (Publisher: Oxford University Press), Sensors (Publisher: MDPI, Switzerland, ISSN 1424-8220) and Education Sciences (Publisher: MDPI, Switzerland, ISSN 2227-7102) journals, and an active reviewer for leading international peer-review journals. Currently, he is the guest editor for a Special Issue of Education Sciences (ISSN 2227-7102), titled "COVID-2019 Impacts on Education Systems and Future of Higher Education". He is a Chartered Engineer of the Engineering Council (UK), a Senior Fellow of the Higher Education Academy, a Fellow of the IET, a Fellow of Royal Society of Arts and a Senior Member of IEEE.