---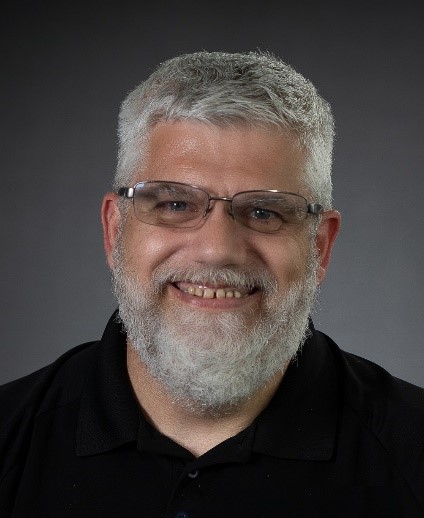 Prof. Matthew Ohland
Purdue University, USA
Dr. Matthew Ohland is the Dale and Suzi Gallagher Professor and Associate Head of Engineering Education at Purdue University. He earned a Ph.D. in Civil Engineering from the University of Florida, M.S. degrees in Materials Engineering and Mechanical Engineering from Rensselaer Polytechnic Institute, and a B.S. in Engineering and a B.A. in Religion from Swarthmore College. He Co-Directs the National Effective Teaching Institute (NETI) with Susan Lord and Michael Prince. His research has been funded by over USD 20M, mostly from the United States National Science Foundation. Along with his collaborators, he has been recognized for his work on longitudinal studies of engineering students with the William Elgin Wickenden Award for the best paper published in the Journal of Engineering Education in 2008, 2011, and 2019. He has also been recognized for the best paper in IEEE Transactions on Education in 2011 and 2015, multiple conference Best Paper awards, and the Betty Vetter Award for Research from the Women in Engineering Proactive Network. The CATME Team Tools developed under Dr. Ohland's leadership and related research have been used by over 1.9 million students of more than 23,000 faculty at more than 2500 institutions in 88 countries, and were recognized with the 2009 Premier Award for Excellence in Engineering Education Courseware and the Maryellen Weimer Scholarly Work on Teaching and Learning Award in 2013. Dr. Ohland received the Chester F. Carlson Award for Innovation in Engineering Education from the American Society for Engineering Education (ASEE) for his leadership of that project. He is a Fellow of ASEE, IEEE, and AAAS. He has received teaching awards at Clemson and Purdue. Dr. Ohland is an ABET Program Evaluator and has previously served as an Associate Editor of IEEE Transactions on Education. He was the 2002–2006 President of Tau Beta Pi.
Title: Using machine learning and natural language processing to analyze peer evaluation ratings and comments
Abstract: Whereas peer evaluation is a proven pedagogical approach, its adoption is hindered by the difficulty of reviewing both quantitative and qualitative results on a large scale and knowing how and when to intervene. Machine learning and natural language processing techniques have the potential to identify patterns of dysfunction and flag comments that require greater scrutiny. The identification of patterns using qualitative methods and the application of those patterns to develop human-in-the-loop approaches to quantitative analytics will be addressed.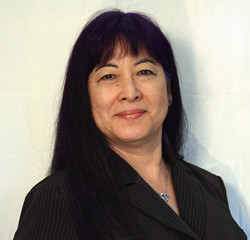 Prof. Joy Kutaka-Kennedy
National University, USA
Before entering higher education Dr. Joy Kutaka-Kennedy spent over twenty years teaching students from pre-school through high school in regular education, gifted education, at-risk education, and special education. She has taught over fifteen years at the university level, emphasizing special education teacher preparation in academic course work and clinical practice supervision. Having extensive experience with online education, course development and program evaluation, she won Quality Matters recognition for innovative course design and student engagement. She has given numerous national and international presentations on creativity and collaboration in the online venue; individual accountability in online group work; emerging technological trends in higher education; implications of generational differences and technological innovation in higher education; and the future of Artificial Intelligence, machine learning and deep learning in education. Her university faculty responsibilities include course design and oversight, field work supervision, and mentoring new faculty in higher education. Dr. Joy Kutaka-Kennedy serves as an officer of the California Association of Professors of Special Education, mentors prospective grant writers, completes program reviews for state and national accreditation, and performs editorial reviews for professional publications. She currently is working on designing new curricula to align with new state credentialing standards.
Title: Brain Development, Default Mode Network, and Whole Brain Living
Abstract: All of us are born into the world with a human brain, the result of eons of life's evolution. From the very beginnings of life on earth, life forms had a few basic mandates: to eat or consume energy, use that energy, eliminate waste products, and reproduce if the species were to continue. The earliest life forms often preyed upon other life forms, necessitating defense mechanisms for survival. Defense mechanisms became more sophisticated as life forms differentiated and evolved, ensuring the survival of the species. Today, this development of survival strategies is driven by neural networks in all living beings and encoded into our DNA. In humans, our midbrains house our basic survival mechanisms, what we call fight, flight, or play dead instincts, often in what we consider the unconscious mind. The limbic system encodes our earliest experiences as babies who actively made sense of their worlds, adopting the prevailing paradigms of their biological, social, and emotional environment. We became members of our family and tribe, absorbing their views of the world, its safety nets, and danger zones. Consequently, we all have implicit biases which can limit our acceptance of others, result in racist or sexist perspectives, or unconsciously favor those who look like or talk like us. Our implicit biases as well as the triggers of our traumatic experiences reside in that unconscious part of our brains, while our neocortex, the front and top parts of our brains, can learn language, reasoning, and choice making beyond our automatic responses. Looking through the lens of Jill Bolte Taylor's Whole Brain Living, we can evolve into more peaceful, contented human beings. By identifying the discrete anatomical parts of our brain, acknowledging their specific characteristics, and using brain huddles, we can make choices to maximally benefit ourselves, others, and our world at large. We can collectively and consciously evolve to become better people, a happier society, and a more peaceful humanity.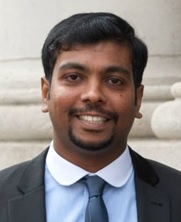 Prof. Kelum Gamage
University of Glasgow, UK
Kelum Gamage received the B.Sc. Electrical Engineering degree from University of Moratuwa, Sri Lanka and the PhD from University of Lancaster, UK. He is a Professor in the School of Engineering at University of Glasgow, UK and holds the position of Visiting Professor at the University of Electronic Science and Technology of China (UESTC) and Sri Lanka Technological Campus (SLTC). He is an academic accreditor and also a Professional Registration Advisor (PRA) of the IET. His research interests are in radiation detection, instrumentation methods, engineering education, educational development and innovation, education for sustainability, quality assurance and enhancement. He has authored over 120 peer-reviewed technical articles and holds a patent for a system designed to image fast neutron-emitting contamination (Patent No. GB2484315, April 2012). Kelum is an Editor for Radiation Protection and Dosimetry (Publisher: Oxford University Press), Sensors (Publisher: MDPI, Switzerland, ISSN 1424-8220) and Education Sciences (Publisher: MDPI, Switzerland, ISSN 2227-7102) journals, and an active reviewer for leading international peer-review journals. Currently, he is the guest editor for a Special Issue of Education Sciences (ISSN 2227-7102), titled "COVID-2019 Impacts on Education Systems and Future of Higher Education". He is a Chartered Engineer of the Engineering Council (UK), a Senior Fellow of the Higher Education Academy, a Fellow of the IET, a Fellow of Royal Society of Arts and a Senior Member of IEEE.
Title:The Rise of Cheating in Assessments in the Post-Covid World
Abstract: Cheating in higher education has increased significantly with universities adapting to online and hybrid teaching, learning and assessments. The use of artificial intelligence in digital assessment contexts also increased with the arrival of ChatGPT. Contract cheating services and commercial contract cheating providers have also thrived globally since universities have moved to more online assessments compared to traditional paper-based in-person assessments. In this presentation, I will explore the primary reasons that motivate students to cheat as well as what keeps other students away from such dishonest behaviour. I will also investigate how assessment design can prevent cheating, particularly with a focus on assessing higher-order thinking and higher-order thinking strategies. The impacts on academic standards and quality assurance resulting from contract cheating will also discuss.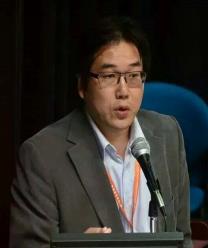 Assoc. Prof. Eric C.K. Cheng

The Education University of Hong Kong, China
Dr. Eric Cheng is a specialist in knowledge management, educational management and Lesson Study. He is currently associate professor of the Department of Curriculum and Instruction of the Education University of Hong Kong. Eric earned his Doctor of Education in education management from the University of Leicester. He has been publishing locally and internationally, with over 50 articles in various media covering the areas of knowledge management, school management and Lesson Study. He is the author of an academic book entitled Knowledge Management for School Education published in 2015 by Springer. Eric has been successful in launching more than 10 research and development projects with external and competitive funds in the capacity of Principal Investigator (PI). He received the Knowledge Transfer Project Award from EDUHK in 2014-15, Scholarship of Teaching Award in 2013-14 and Knowledge Transfer publication Awards in 2012-13 form Faculty of Human Development of EDUHK.
Title: Leading Digitalization and Eradicating Teachers' Barriers to Incorporating Artificial Intelligence in K12 Education
Abstract: Effective application of Artificial Intelligence (AI) in school education to enhance student learning outcomes has been a pioneering international research agenda. This study examined the school factors that enable and hinder the application of AI in teaching and learning. Leading digitalization in schools and eliminating the implementation barriers for teachers are reviewed and selected as exogenous variables of the conceptual model of this study. Three approaches to AI's application, including learning about AI, learning from AI and learning with AI, were conceptualized as the application of AI in school education and set as endogenous variables. A total of 204 school leaders participated in a quasi-experimental design questionnaire survey. A structural equation model was applied to examine the predictive relationships of digital leadership and teacher internal and external barriers on three approaches to AI's applications. Results show that digital leadership is confirmed as an enabler for incorporating AI in K12 Education, while teacher internal and external barriers affect student learning about AI. The study proposes offering a professional development programme for school leaders and teachers to support leading digitalization in schools and eliminating teachers' barriers to promoting AI incorporation in K12 Education.
Using machine learning and natural language processing to analyze peer evaluation ratings and comments