Conference Venue
---
Novotel Paris 17 Hotel
https://www.accorhotels.com/en/hotel-4987-novotel-paris-17/index.shtml
Novotel Paris 17
34 Av Porte d'Asnières, 75017, Paris, FRANCE
Tel: +33 1 44 40 52 52
Info: H4987@accor.com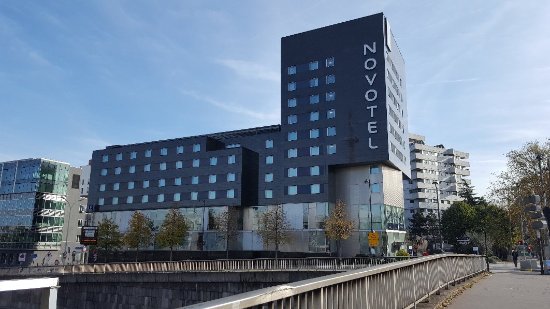 L'hôtel Novotel Paris 17 se trouve à la porte d'Asnières (17ème arrondissement de Paris). Situé proche de la porte de Clichy, du centre commercial SoOuest, des Champs Elysées et du centre de Paris, l'hôtel Novotel Paris 17 dispose de 140 chambres spacieuses et insonorisées avec wifi offert. L'hôtel propose également un espace jeux pour enfants, un bar, un restaurant moderne, un parking privé payant et 8 salles de réunions modulables. En venant au Novotel Paris 17, vous serez aux portes de notre Capitale.
Le Novotel Paris 17 est situé à seulement 15 min de l'Arc de Triomphe (bus 341) et du Palais des Congrès Porte Maillot (bus PC). Le métro ligne 3 (arrêt Pereire) vous déposera en 15 min au pied de l'Opéra de Paris. L'arrivée en voiture est facilitée par son accès direct du Bd Périphérique. L'accès au Tram T3B facilitera tous vos déplacements. L'hôtel vous offre un séjour agréable au calme avec une rapidité d'accès aux lieux phares de Paris tels que la Défense, la Tour Eiffel ou encore le Louvre.
The Novotel Paris 17 hotel is located in the Porte d'Asnières area (17th arrondissement of Paris). Located close to Porte de Clichy, So Ouest shopping center, the Champs Elysées and the center of Paris, the hotel has 140 spacious, soundproofed rooms with free WIFI. The hotel also boasts a children's play area, bar, modern restaurant, private car park (charges apply) and 8 modular meeting rooms. Come to the Novotel Paris 17 and enjoy a stay on the doorstep of our capital.
Novotel Paris 17 is only 15 minutes from the Arc de Triomphe (bus 341) and the Palais des Congrès Porte Maillot (bus PC). Metro Line 3 (Pereire stop) to Opéra de Paris in 15 minutes. Easy to reach by car, with direct access to the peripheral Bd. Easy travel with the T3B Tram. The hotel offers a pleasant, calm stay with quick access to the main Paris sights, such as the Défense, Eiffel Tower or Louvre.